We've talked about what's in for 2018, but what's on the way out? We've come up with a list of things that have seen their day. Some of these things are still in the process of a slow death, and some are almost nearly extinct.
Edison bulbs.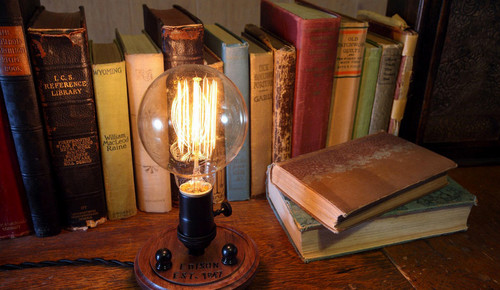 It's not that these bulbs weren't very cool to see when they first came out. The problem, no pun intended, is overexposure. These bulbs are in every hip coffeehouse from San Francisco to New York. They hang in every industrial-style loft and in every tech start-up. Now that they've become quotidian, they've definitely lost their novelty.
Tufted headboards.
For a brief moment, tufted headboards surfaced on the scene, only to quickly disappear. We think difficulty in keeping these headboards dust-free had to be a good reason for their short shelf life. We've always been in favor of hard surfaces that lend themselves to regular cleaning, particularly in the bedroom.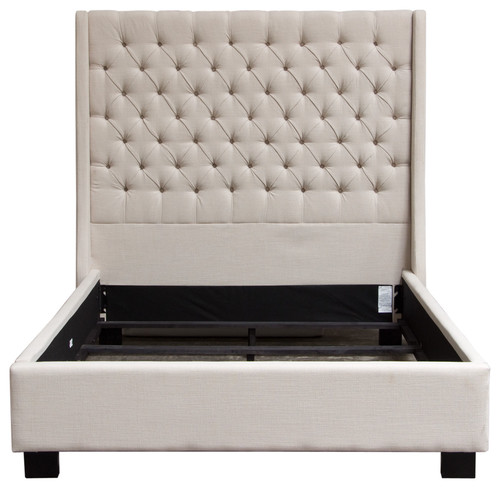 Tuscan kitchens.
Kitchens in Tuscany look nothing like this. We're not sure where the designation comes from, but today, no one is looking for a heavy, dark, faux countrified look in their kitchen.
Granite countertops.
Granite was nice in the beginning, when it was an upgrade from laminate. But now that it's in every builder's special, it's lost its appeal. Today, homeowners are looking for something unique, hopefully a surface with a lighter, brighter feeling.
Glass Block.
Fifteen or 20 years ago, glass block was a clever way to bring light into a dark space that had no direct access to the outside. Today, glass block mostly feels dated, since there are so many other interesting ways to bring light into a dark space.
Vertical Blinds.
Vertical blinds feel office-y and dated. Newer treatments and blinds feel much fresher, streamlined and are easier to keep clean too!
What else is out?
Ruffled bedskirts, heavy headboards, wicker furniture and plaid. But you probably knew that already!
We're living in the future. Virtual reality is used for mental health treatment, augmented reality lets us bring what's on our phones into real life, and we're trading in virtual currency.
However, the more things change, the more they stay the same. And unfortunately, one thing that hasn't changed is home invasions. Break-ins occur every day, and we're all vulnerable to it. Even with insurance, a home invasion can leave us feeling violated and unsafe in our own homes.
Home security systems are as important as ever, but they've evolved quite a bit over the years. They're no longer just sensors that set off alarms when a burglar (or pet) crosses their paths. There are now some essential features all the best home security systems share.
Make sure that your home security system has the following 3 features.
Mobile access to surveillance footage
These days, surveillance cameras should not be a luxury. They're relatively cheap and easy to install. Every home security system should include CCTV cameras.
But there is one feature they should have beyond simply recording footage. You should be able to access the footage from wherever you are. The best home security systems allow you to stream the CCTV footage from your phone. This way, if the alarm goes off when you're not home, you can easily check whether your home is actually in danger.
Also, if you're worried about an elderly parent, you can make sure that they're alright by viewing the surveillance footage when you cannot get hold of them.
Remote control
Not only should you be able to access the surveillance footage from afar, but you should also be able to control the system wherever you are. By being able to control the lights, you can make it seem like someone is home. With the ability to control the alarm, you can stop it and reset it in the case of a false alarm.
Furthermore, most burglars ring the doorbell before trying to enter. This is an easy way for them to check that nobody's home. Your security system can have your intercom go to your phone, so that even when you're not home, you can answer the doorbell.
Keep it wireless
In the past, one of the easiest ways for burglars to bypass your security has been to simply snip the wires. Wires can even betray where cameras are hidden. In a world in which wireless is the norm, this should no longer be the case.
Make sure that your system can work wirelessly. It does not need to be completely wireless – but it should still work for a time if the wires are cut.
Home security systems have evolved a lot since their early days. Remote activation, camera surveillance, and wireless capabilities should no longer be luxuries. When choosing the best home security system, you should find an option that includes all of these features.
Welcome to 2018! At times it felt like we wouldn't make it. And yet, here we are, preparing for another year of decor and design. Will your home stay on trend and in fashion? Or will it seem a little dated? If you want to keep things hip and happening, check out the design trends of 2018, as predicted by the  design sages.
Colorful Kitchens.
All white or all wood kitchens are gone, replaced by kitchens that exude warmth and playfulness with the liberal use of color. The rush to color may reflect the need to cozy up the home a bit and make things fun in the face of serious times. Above, a kitchen mixes white cabinetry with an aqua blue island and colorful chairs and stools in bright primary colors for a happy, modern feel. Below, a mustard yellow backsplash is all it takes to bring life to a modern kitchen.
And here, an unexpected wall color brings life to a very traditional kitchen:
Color everywhere.
The color trend doesn't stop in the kitchen! Designers are predicting color will be splashed all around the house. Again, we think this may reflect a desire to make home feel cozier and more personal than in years past, when everything was neutral beige. You can get in on this trend by keeping your wall color a bold neutral, but by adding bright pops of color in cushions and pillows.
Or, you might go for a bold color on the walls. Blue makes a statement but doesn't overpower.
Vintage lighting
To be honest, vintage lighting has been going strong for quite a few years now, perhaps an outgrowth of the industrial trend of a few years back. An antique fixture is an easy way to add personality and style to a home, giving things a "lived-in" look.
Here, a vintage lamp is perfect in a Victorian home.
And here, a vintage table lamp from the 50s looks oh-so-cool on a bedside table.
Use of organic and recycled materials.

Again, this trend is not exactly new. For several years now, designers and homeowners have been turning to using reclaimed wood and recycled materials around the house. It only makes sense, as more of us try to reduce our carbon footprint. Organic and recycled materials also tie into the desire to make home feel lived-in and cozy, in what some are calling the "wabi-sabi" trend. It seems we're all looking for objects and spaces that have a history, and recycled materials fit the bill nicely.
Below, a greenhouse was designed from recycled materials.
And here, a couple uses old windows to create one big picture window.
Here's an inside look at the same house.
Intricate tile designs as a backsplash
We're seeing more and more backsplashes that make a strong statement using bold patterns and designs. Used in the right way, they are a focal point that makes a great stand-in for wallpaper.
What else are designers predicting for the new year? More people, they say, will be seeking out calming, minimalist bedrooms, as well as bucket sinks. The trend toward brass continues while copper has taken a back seat. And more people will be opting for sink finishes other than the traditional white or stainless steel. It will be interesting to see if any of these design predictions come true!