Ask many people to name their most used appliances in the home and air conditioners would probably rank similarly to staples like dishwashers, microwaves, and washing machines. Being able to keep your home at the desired temperature regardless of weather conditions is certainly a perk, but if you're not careful, you could be dealing with large cooling bills. There are several things you can do to keep your home comfy without breaking the bank.
Use a Ceiling Fan Along With Your Air Conditioner
Using a ceiling fan in an air-conditioned home can reduce cooling costs dramatically because it costs so little to run fans even if they are operating all day. Ceiling fans consume much less power than air conditioners do, so they are good complements to your air conditioner. Furthermore, you can install ceiling fans in areas of the home that tend to get a little stuffy to conquer the rising temperatures without having to crank up the thermostat.
Bear in mind that a ceiling fan doesn't actually cool down the temperature in a room. Instead, it circulates air and makes the people in the room feel better. That means it's useless to use a ceiling fan in an empty room but could offer good results when there are people in the space.
Use Your Air Conditioner on a Timer
Most modern air conditioners have timer settings that allow users to set them up so they turn off or switch to lower settings at night or when the home is unoccupied. It's a good idea to see if your air conditioner offers such settings. If it does, learn how to use it and figure out which settings work best for your family.
Strategically Plant Trees Around Your Home
Another way to cut your home cooling costs is to pay attention to your home's landscaping. Is the sun shining into your home directly and heating things up? If you run into that problem, one pleasing way to solve it is by planting trees to block the sun while simultaneously beautifying things.
Just look for 15 to 20-foot trees at your local garden center. If you're unsure which types to buy, ask for help from a sales representative and specifically mention you want something to provide shade.
If you have an outdoor air conditioner, it's even beneficial to make the area around it shadier. When the surrounding environment is cooler, the air conditioner won't work as hard. A more efficient air conditioner is usually cheaper to run.
Stay On Top of Air Conditioner Maintenance
When you follow recommended air conditioner maintenance procedures, your unit will be in the best condition to run efficiently. One important periodic maintenance measure involves changing the air conditioner's filter. The filter automatically removes contaminants from the air as the air conditioner operates but if the filter becomes too dirty because it's not changed frequently enough, the efficiency level of the air conditioner will drop.
Buying the proper air conditioner filter is not always as straightforward as it seems. However, an AC filter guide is a good resource to refer to as needed.
Besides keeping up with DIY maintenance, get on a schedule of professional maintenance so specialists can uncover potential problems that could result in system failures if not addressed promptly. You can also ask the technician if there are further maintenance techniques that could reduce running costs between tuneups. If it gets to the point where it costs too much to maintain the air conditioner you have, perhaps it's time to upgrade. A professional can offer sound advice about that option.
As you can see, it's easier than you might have thought to keep cooling costs down without breaking a sweat. Try these tips soon and enjoy lower bills.
A driveway is a driveway is a driveway, right?
Wrong. Take a look at the driveway above. Flagstone pavers placed over synthetic turf give what would have been a run of the mill driveway a sense of timeless, classic elegance. You see, there's no reason to settle for black asphalt or plain old concrete when there are so many more creative options out there. The right driveway can transform the curb appeal of your home, while also boosting your home's value.
Shall we take a look?
Above, granite slabs and smaller cut stone pavers laid in an irregular pattern complement a modern Zen garden. The owners of this home rightfully chose paving that picked up on the planting theme, lending the front drive an integrated Asian look.
In this San Francisco driveway, owners elected to get the most decorative appeal out of a minute bit of space by leaving a green strip down the driveway and planting pockets between concrete steppingstones. Multicolored pavers add color, texture and individuality.
Above, an architect in Austin, Texas created a decorative driveway with the added advantage that it is permeable, thus eliminating problems of run off. Strips of pale poured concrete are alternated with dark Uni Eco-Stone pavestones to create a striking pattern. Below, another driveway also takes the graphic look by creating long strips of gravel between long concrete pavers.
And the beauty of the driveway below is that it barely feels like a driveway, thanks to pavers designed with hollow centers and then planted them with plugs of blue fescue (Festuca glauca) sod. When the grass gets tall in the driveway, it can get mowed just like the grass in the lawn.
Below, a clever way to decrease water run off in a driveway.
And finally, below, one of our favorites. Recycled timber sleepers and pebbles provide a permeable driveway that is strong enough to stand up to vehicles. Beautiful!
So next time you consider redoing your driveway, open your mind to all the beautiful options out there beyond boring asphalt.
Along with the blossoming of flowers, longer, warmer days and the happy chirping of birds, one of the traditional signs of spring involves seeing lots and lots of moving vans on highways and in neighborhoods. For many of us –families with kids who are finally out of school, students concluding university, or ambitious jobseekers relocating for new job opportunities — it's finally the moment when our schedules are free enough to pull up stakes. The cold, wet days of winter are gone, and moving this time of year allows us to get settled into our new digs before summer vacation rolls around.
Moving is never easy, but it can go a little more smoothly if you keep a few tips in mind along the way.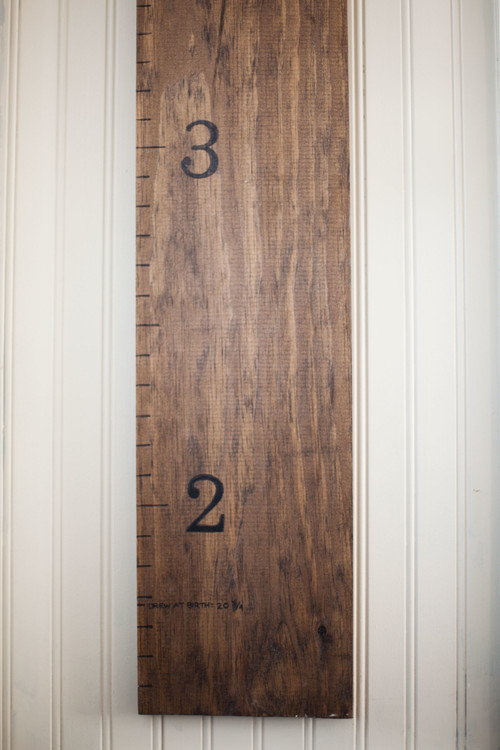 Prepare. In the months and weeks before your move, plan ahead.
Clear out clutter. Get rid of anything and everything you've never liked or that doesn't serve you any more. Clearing away the clutter means there's less to pack and less to move, saving both your back and cutting down on moving costs!
Measure, measure, measure, your new place and your furniture. A lot of people forget, but if you do this before ever lifting a piece of furniture, you will be way ahead of the game. Ask for a to-scale floor plan of your new place. Measure the length and width of couches, major appliances and big beds, and other large pieces, like pianos. Will they fit through doorways and stairwells? If they do fit, is there any space for them inside?
Get messy tasks out of the way before you move in. This may seem obvious, but some people wait until after moving day to sand their floors or paint the walls, risking  splashing up their leather couches and mango wood dining table. Painting ahead of time means you won't have to rearrange furniture to reach walls and you will respect the golden rule of moving: move objects only once.
Devise a moving checklist. Your checklist will include the many things that need to be taken care of, including changing your mailing address, initiating new services at your new address such as telephone, cable and internet, and making sure utility bills have changed names as needed.
2. Make Moving Day Easier.
Leave dresser drawers filled. Professional movers say this is easier and faster than emptying out drawers and refilling them, particularly if the drawers are filled with items like clothing. You will need fewer boxes and you'll find you have one less thing to do when you move in.
Pack soft items in black trash bags. Heavy-duty black garbage bags are perfect for soft, lightweight items like duvets, pillows and stuffed animals. The garbage bags will have the added benefit that they can be used as cushioning space fillers inside the moving van. Consider double-bagging to keep items inside clean and protected. Use a sharpie to note the contents on the outside of the bag.
Take things apart. Sometimes when we move, we get tired and lazy. Do we really have to unscrew the legs off the couch? Do we really have to dismantle the bed frame? The answer is YES. Dismantling furniture pays off on several fronts: you will pack far more into a van, you are less likely to damage furniture, plus you will be less likely to damage walls and woodwork.
Label everything. Eliminate the problem of mystery boxes by labeling everything clearly by what it is and what room it should go to.
3. Be Flexible.
When it comes to furnishings, you will likely need to let go of a few things you brought along, and buy a few new things. Be prepared for the reality of this. Not everything that looked beautiful in your old place is going to work in your new place, even if you drew up a floor plan. Don't get too sentimental. If it doesn't fit, let it go.
Troll Craig's List on both ends. There's no better resource to let go of the painting you have no space for, or to pick up a new lamp that you didn't anticipate needing.
4. Adjust to Your New Place.
Get acquainted with your new neighborhood before the move. It will come in handy on moving day if you take the time before the move to walk around and see what's available nearby. Be sure to find out where the closest hardware store is located. Most certainly you will need it!
Shop around for new services. Just because you used one cable provider at your old place doesn't make it the best choice in your new place. Take the time to compare rates and prices, and talk to your new neighbors about their choices.
Expect to feel a little weird. Moving is one of the most stressful experiences we can encounter, and becomes even more so if you've been in one place for a long time. Anticipate that no matter how much you love your new home you may feel a little disoriented and sometimes lonely. This will pass. And if you make an attempt to get to know your neighbors and make new friends as soon as you move in, you'll find you adjust to your new home in no time at all.
5.