A driveway is a driveway is a driveway, right?
Wrong. Take a look at the driveway above. Flagstone pavers placed over synthetic turf give what would have been a run of the mill driveway a sense of timeless, classic elegance. You see, there's no reason to settle for black asphalt or plain old concrete when there are so many more creative options out there. The right driveway can transform the curb appeal of your home, while also boosting your home's value.
Shall we take a look?
Above, granite slabs and smaller cut stone pavers laid in an irregular pattern complement a modern Zen garden. The owners of this home rightfully chose paving that picked up on the planting theme, lending the front drive an integrated Asian look.
In this San Francisco driveway, owners elected to get the most decorative appeal out of a minute bit of space by leaving a green strip down the driveway and planting pockets between concrete steppingstones. Multicolored pavers add color, texture and individuality.
Above, an architect in Austin, Texas created a decorative driveway with the added advantage that it is permeable, thus eliminating problems of run off. Strips of pale poured concrete are alternated with dark Uni Eco-Stone pavestones to create a striking pattern. Below, another driveway also takes the graphic look by creating long strips of gravel between long concrete pavers.
And the beauty of the driveway below is that it barely feels like a driveway, thanks to pavers designed with hollow centers and then planted them with plugs of blue fescue (Festuca glauca) sod. When the grass gets tall in the driveway, it can get mowed just like the grass in the lawn.
Below, a clever way to decrease water run off in a driveway.
And finally, below, one of our favorites. Recycled timber sleepers and pebbles provide a permeable driveway that is strong enough to stand up to vehicles. Beautiful!
So next time you consider redoing your driveway, open your mind to all the beautiful options out there beyond boring asphalt.
Along with the blossoming of flowers, longer, warmer days and the happy chirping of birds, one of the traditional signs of spring involves seeing lots and lots of moving vans on highways and in neighborhoods. For many of us –families with kids who are finally out of school, students concluding university, or ambitious jobseekers relocating for new job opportunities — it's finally the moment when our schedules are free enough to pull up stakes. The cold, wet days of winter are gone, and moving this time of year allows us to get settled into our new digs before summer vacation rolls around.
Moving is never easy, but it can go a little more smoothly if you keep a few tips in mind along the way.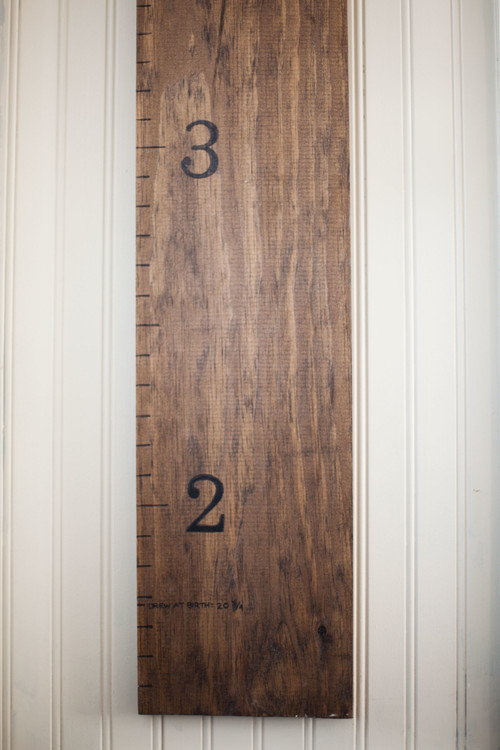 Prepare. In the months and weeks before your move, plan ahead.
Clear out clutter. Get rid of anything and everything you've never liked or that doesn't serve you any more. Clearing away the clutter means there's less to pack and less to move, saving both your back and cutting down on moving costs!
Measure, measure, measure, your new place and your furniture. A lot of people forget, but if you do this before ever lifting a piece of furniture, you will be way ahead of the game. Ask for a to-scale floor plan of your new place. Measure the length and width of couches, major appliances and big beds, and other large pieces, like pianos. Will they fit through doorways and stairwells? If they do fit, is there any space for them inside?
Get messy tasks out of the way before you move in. This may seem obvious, but some people wait until after moving day to sand their floors or paint the walls, risking  splashing up their leather couches and mango wood dining table. Painting ahead of time means you won't have to rearrange furniture to reach walls and you will respect the golden rule of moving: move objects only once.
Devise a moving checklist. Your checklist will include the many things that need to be taken care of, including changing your mailing address, initiating new services at your new address such as telephone, cable and internet, and making sure utility bills have changed names as needed.
2. Make Moving Day Easier.
Leave dresser drawers filled. Professional movers say this is easier and faster than emptying out drawers and refilling them, particularly if the drawers are filled with items like clothing. You will need fewer boxes and you'll find you have one less thing to do when you move in.
Pack soft items in black trash bags. Heavy-duty black garbage bags are perfect for soft, lightweight items like duvets, pillows and stuffed animals. The garbage bags will have the added benefit that they can be used as cushioning space fillers inside the moving van. Consider double-bagging to keep items inside clean and protected. Use a sharpie to note the contents on the outside of the bag.
Take things apart. Sometimes when we move, we get tired and lazy. Do we really have to unscrew the legs off the couch? Do we really have to dismantle the bed frame? The answer is YES. Dismantling furniture pays off on several fronts: you will pack far more into a van, you are less likely to damage furniture, plus you will be less likely to damage walls and woodwork.
Label everything. Eliminate the problem of mystery boxes by labeling everything clearly by what it is and what room it should go to.
3. Be Flexible.
When it comes to furnishings, you will likely need to let go of a few things you brought along, and buy a few new things. Be prepared for the reality of this. Not everything that looked beautiful in your old place is going to work in your new place, even if you drew up a floor plan. Don't get too sentimental. If it doesn't fit, let it go.
Troll Craig's List on both ends. There's no better resource to let go of the painting you have no space for, or to pick up a new lamp that you didn't anticipate needing.
4. Adjust to Your New Place.
Get acquainted with your new neighborhood before the move. It will come in handy on moving day if you take the time before the move to walk around and see what's available nearby. Be sure to find out where the closest hardware store is located. Most certainly you will need it!
Shop around for new services. Just because you used one cable provider at your old place doesn't make it the best choice in your new place. Take the time to compare rates and prices, and talk to your new neighbors about their choices.
Expect to feel a little weird. Moving is one of the most stressful experiences we can encounter, and becomes even more so if you've been in one place for a long time. Anticipate that no matter how much you love your new home you may feel a little disoriented and sometimes lonely. This will pass. And if you make an attempt to get to know your neighbors and make new friends as soon as you move in, you'll find you adjust to your new home in no time at all.
5.
Spring has arrived, and with it, the necessity to spruce up our pads. And the most important part of it all is cleaning up all the junk and gunk that has accumulated over the long, dark winter months. Here are a few suggestions of what you definitely should not leave out as you tackle your Spring Cleaning Projects.
1.Wash those window screens!
Dirt, dust and pollution get into all the little crevices of your screens, making it difficult to see out, and difficult to get fresh air in. You need to take care of the problem by making sure that window screens are clean for the season when you are ready to throw open the windows for light and air. Professionals recommend that window screens be cleaned twice a year, once right before the holidays and once during spring cleaning. How do you go about cleaning screens?
Vacuum them by using a soft brush attachment on the handheld nozzle.
Gently scrub them with a dishwashing detergent using a soft sponge or very light bristle brush and water. Experts suggest the blue-colored Dawn dishwashing detergent.
Rinse the screens with a hose, then wipe them down on both sides with wet mopping pads, such as those sold by Swiffer. Set the screens in the sun to dry.
Be sure you go over the screen very lightly with the sponge, or you risk pulling them out of shape.
2. Get those rugs cleaned!
Rugs are one important part of our home that rarely get a full cleaning. Now's the time to do it.  Take large area rugs and removable pillow covers to be professionally cleaned. If you've got wall-to-wall carpeting, you should either have it professionally cleaned or rent a carpet cleaner to do it yourself. Drapery and upholstery that cannot be cleaned by another method can usually be safely steam cleaned using a real steam cleaner designed to be safe for textiles — not a carpet shampooer or hard-flooring steam cleaner. (Be sure to always do a spot test first.)  Many smaller items can be laundered at home, including shower curtains, cotton rugs and washable slip covers. Experts say to put slip covers back on while slightly damp for a better fit.
3. Clean those patio cushions!
With Spring in the air, and in preparation for summer, you'll certainly want clean patio furniture for lounging in the sun.
Begin by vacuuming the cushions to remove dust, dirt and debris. If you need to remove a spot, blot, don't rub, liquid spills with a clean, dry cloth. Spray on a mild cleaning solution like Woolite and rinse the fabric thoroughly to remove soap residue. Allow the cushions to air dry. Clean the entire cushion to avoid water rings or stains caused by the cleaning. If your cushions are really moldy or filled with mildew, you may need to use bleach. Use caution. Although most solution-dyed acrylics and colored fabrics can be treated with diluted bleach, you should check with the manufacturer first.
4. Deep Clean Your Kitchen!
We're not talking your regular clean-up job after dinner every night. We're talking about intensive cleaning in which you clean out drawers and cabinets.
Clean out your pots and pans. Scrub cast iron with a soft sponge and coarse salt, then rinse away the salt. Remove stains from stainless steel with a soft cloth and white vinegar, then dry with a clean cloth. Never soak stainless steel pots and pans because the surfaces will become pitted.
Empty cupboards and drawers, then wipe them down inside to remove crumbs and dust. Put down new contact paper at the bottom, if needed. Use this as an opportunity to purge your kitchens of redundant and unnecessary gadgets and cooking implements.
Clean the exterior of your cabinets and drawers. Wipe off grease marks and spatter and messy fingerprints.
Clean your refrigerator, inside and out. Throw out expired and old items, and use a wet, soapy cloth to clean the shelves and bins. Don't forget to do the freezer!
Wipe down baseboards, walls and the top of the refrigerator.
Clean out the pantry. Remove old, expired food items.
Clean inside your microwave.
Sweep and mop the floors, including under appliances.
Get your knives sharpened.
Wash the inside of your garbage can where stains and food residue tend to collect. Use a diluted bleach solution and allow garbage pails to dry in the sun.
Clean garbage disposals. Run a lemon or a cup of white vinegar through your garbage disposal to get rid of a bad smells.
Spring cleaning will likely involve a lot more than just these four areas. You will want to declutter and clear out closets, reorganize drawers and tackle your bathroom. But those areas are more obvious than the four described above. Add them to your Spring cleaning routine and your home will feel renewed and refreshed!