Design Dilemma: The Modernized Victorian Home
Are you lucky enough to live in a Victorian home? If so, you've probably experienced both the joys and the woes of a home built more than 100 years ago. The joys, of course, are many: high ceilings, architectural detail, tall bay windows. The woes can be plentiful too: split up rooms, strange layouts, ancient heating and plumbing systems.
But many with older homes have managed to modernize while maintaining the architectural integrity of their homes.  Take a look:
Below we see a San Francisco home which has successfully balanced the old and the new. Most of what's here is original, including the basic layout and ceiling moldings. What's new? Recessed lights which illuminate without calling attention to themselves. Modern furniture pieces and abstract art prove that just because you live in a Victorian doesn't mean you have to live in a museum.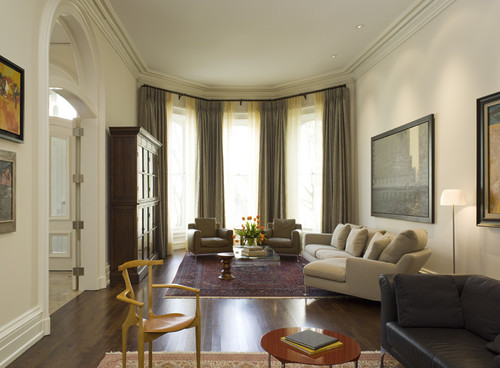 Check out the bathroom of the same Pacific Heights home: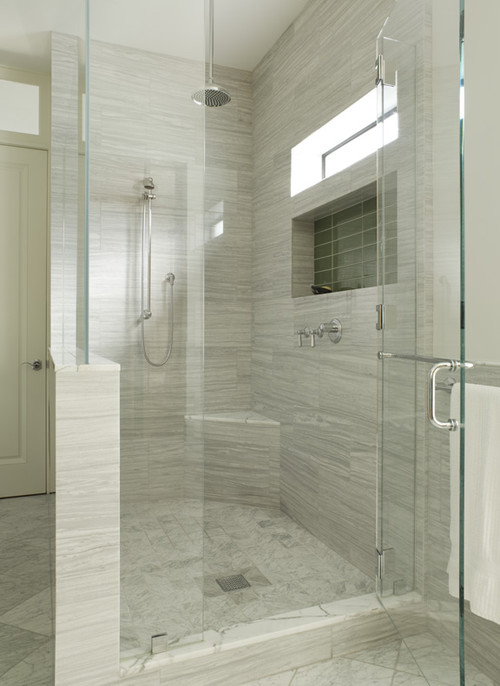 What do you think? Too modern? You might think so from this vantage point, but take a look at the rest of the bathroom below: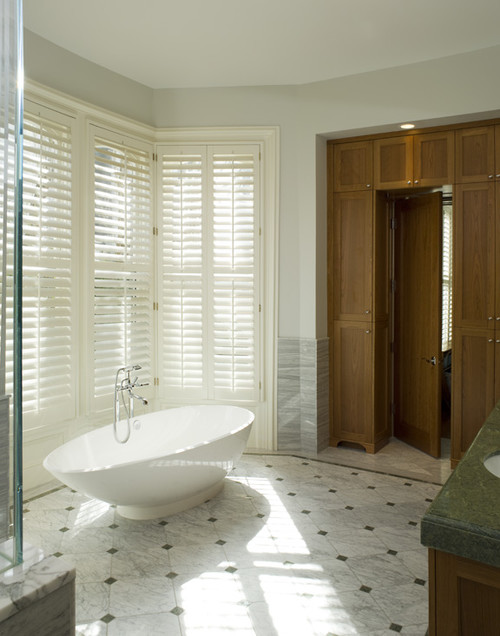 The bowl-shaped tub could be a modernized version of the clawfoot tub. The wood paneled cabinets seem perfectly in keeping with the Victorian era. The marble on the walls and floors are classic. But there is no denying that the glass-enclosed shower stall and plumbing fixtures are hip and modern.
Victorians are known for their nooks and crannies. But can these cut-out details flow in a modern house? See below: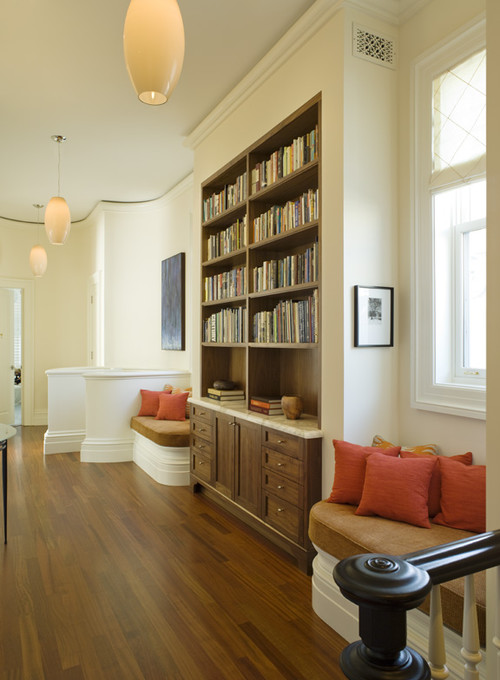 Hmm… Looks like they can! This hallway with its window seats, built-in bookshelf and cabinets is nothing, if not Victorian. But again, the lighting fixtures and willingness to paint what would have originally been dark wood paneling results in a space with a decidedly modern sensibility.
Check out this kitchen: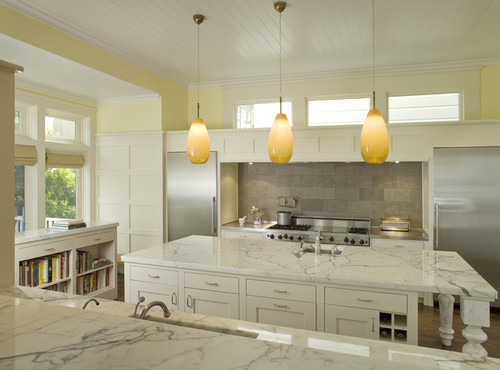 Undoubtedly, this kitchen was once dark and narrow. Well, not anymore, after a total gut renovation, the owners have managed to come up with a kitchen that is light, bright and modern, while at the same time maintaining a traditional feel. The Carrera marble countertops, farm-style legs on the island, and the paneling on the walls feels traditional. The light fixtures, appliances, layout and openness couldn't be more modern!
Here's another view: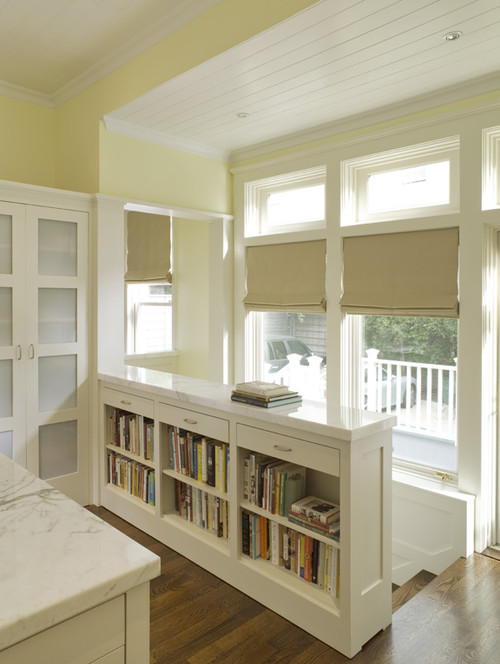 A successful renovation of a Victorian home seems to ride on several factors:
Knowing what to keep, and what to get rid of. You want to keep those elements which make your home special, but get rid of those things that make it unlivable.
Choosing classic materials, even while updating. Sure, go ahead and update that old kitchen and bathroom, but choose materials in your renovation that are classic and that recall the past in some way.
Keeping it light and bright. A lot of people blanch at the idea of painting over wooden trim. We feel that a coat of white paint can go a long way to making a space feel pleasant, bright and open.
Maintaining architectural details while focusing on updating lighting and plumbing fixtures. There's something beautiful about up-to-the-minute modern fixtures contrasted against the details of an older home.
Feel free to bring in modern furniture. Just because you've got an older home doesn't mean you have to live in a museum, mix it up and contrast with chic modern pieces for a whole new vibe.
Do you have a Victorian home that you've modernized? What's your advice?